Global warming and climate change are an unavoidable world problem and a dangerous threat to many aspects of life and development on Earth. T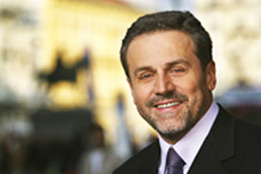 here exists a profound and real concern of humanity about climate change, increased energy consumption, increased dependence on fossil fuel import and their adverse environmental and economic impact.

The Republic of Croatia is currently in a relatively unenviable energy position. Energy consumption increases year-after-year, pressure on rising energy prices is increasing as is also the import energy component. The existing state requires fast and effective responses at local and national levels, as well as intensive co-operation and synergy on an international scale.

By the City of Zagreb City Assembly Decision of October 30, 2008, the City of Zagreb, became one of the first European capitals to accept the Covenant of Mayors Agreement thereby stating its support to the great initiative of connecting the mayors of energy-conscious European cities in a permanent network with the aim of exchanging experience in implementing effective measures to improve energy efficiency in urban environments. As a strategic partner of the European Commission - General Energy Directorate, in implementing the Covenant of Mayors in the Republic of Croatia and wider region, the City of Zagreb has committed to providing expert support to the units of regional and local self-government that can not independently realize the Covenant of Mayors activities.

Through its energy management system, the City of Zagreb has fully initiated the process of energy saving, continuous monitoring of energy consumption, application of energy efficiency measures, renewable energy sources and environmentally friendly fuels for all buildings owned or operated by the City of Zagreb.

We wish to achieve direct energy and financial savings, reduce the adverse impact on the environment, implement a proactive energy policy and raise the level of responsibility and awareness of the City of Zagreb employees and citizens in the process of global warming and climate change.
City of Zagreb Mayor
Milan Bandić